Let's welcome our newest fishes in the bowl:
nielyngrace
,
krzllganancial
,
lazypervkami
,
otorashi
,
a_lisssssa
! Welcome, have fun and let us know what you think in our posts so we can better serve you~
I've promised to share music files and I'm nearly done fixing them. There's just been a little issue with uniformity in the metadata, but would you all be okay if I uploaded them album by album? I was hoping I could put all the links up and have a masterpost in one go but it doesn't look achievable in the near future.
As for the lyrics,
jaricchi
is still formatting them for download. My sister
Aimi
color-coded them, but it was all yarukizero's translations and she has given permission to use her lyrics. I'll be updating soon, but you can now find I Seek color coded in my journal.
On the brighter side! I do have music to share, if you're interested in OST's. I'm sharing the OST's of 99.9 Keiji Senmon Bengoshi and Sekaiichi Muzukashii Koi
on my journal
here, soon.
Thanks for your patience!
-Maintainer Mie
Random gif of the week:
YOU'RE JUN
when your teacher asks for that homework you haven't done
Greetings, Flying Fishes!
Greetings, Flying Fishes.
Flash your scales for our newest fishes~ Welcome aboard:
gothy77
,
matsupie
,
halina85
,
cuddlytedi1
,
aosagii
,
nashd0i
,
aisheartshym
,
crazyfangirl_46
,
asakurariku
Once again, have fun and enjoy our stuff!
Now to the matter at hand. I've updated the introduction post to contain a different type of questions this time. I'm sure you all noticed that the past "test" was kind of a no-brainer, so instead, we'd like to learn about you all. Getting to know each other means we can all understand each other, and understanding each other means we can better provide for you. :) That's all, really. If you joined in the past and would like to share your answers, please do! You're welcome to do so here.
I do apologize that there has not been any new files in the past months at all. I'm kind of a perfectionist so I wouldn't want to upload anything half-baked. I'm still working on the albums and singles, and
jaricchi
is working on formatting the color coded lyrics. Sorry for this, but we'll definitely put something up soon! There's also the issue of MEGA having a bandwidth cap of 990mb every 5 hours.
Here's
where I got the intel.
-Maintainer Mie
Random GIF of the week: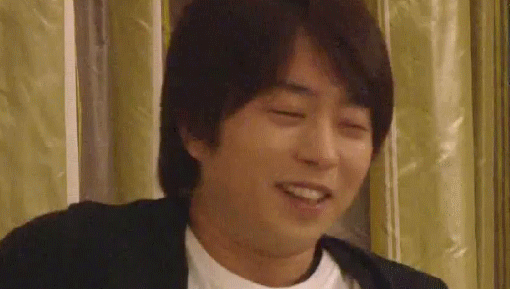 That feeling when your crush compliments you
Greetings, Flying Fishes.
Flap your fins for our newest fishes:
kmmykills10969
,
acidelirium
,
yamashooon
,
winkychan
. Welcome once again and have fun!
With the panic that the news about Mega caused, we apologize if we can't respond immediately to the comm for a while. We're working on the albums and singles which we plan to bundle PV's and its behind the scenes whenever available. Would you like lyrics to be in .doc format or do you prefer .pdf? Soar with us below and let us know!
With our translator/subber Miyuki (
aishizuki
) unavailable, Megu (
jaricchi
) and I (
lorchenne
) are trying our hardest to learn subbing! Our Japanese isn't the best, either. Once we get the hang of it, we promise to share what we have. I'm just reiterating this because we're getting close to upload quality. Do you have advice for newbies on Aegisub? Teach us by soaring with us below~
That's all for now, but don't be shy if you have something to say! Thanks for reading and have a great day.
Random gif of the week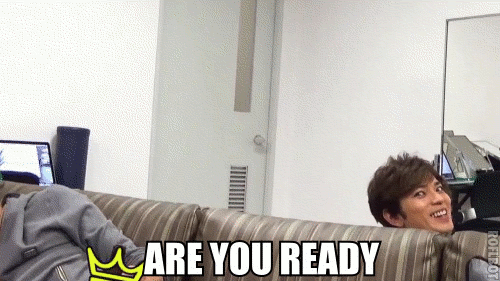 Your Are-You-Ready Uncle has come to check on you
Greetings, Flying Fishes.
It's been two long months of mostly silence from us, but we're glad to welcome these new flying fishes!
shirayuki1582
kwiatwschodu
pau_3104
raneepi1017
hiinamoriamu
zxcasd098
We really appreciate that you took time to apply and everything despite the informal hiatus. Thank you once again and enjoy your time here!
This brings me to the topic of the informal hiatus. During the period of inactivity, Megu (jaricchi) and I have been working hard to make sure that we can expand this communtiy to sharing files. We have a handful of things we'd love to share to you all! As soon as they're arraged and ready, we'll provide links for
Arashi singles and albums
! They will come
bundled with color-coded lyrics, complete metadata and album covers
. Is there anything else you'd like us to improve? Let us know by
soaring with us
in the comment section.
That being said, it's quite alarming that
Mega is probably shutting down
. We'll update you all if we'll migrate to a different cloud storage. From the looks of the situation, Torrent might even be an option. Until then, the downloads are still working so you can go ahead and download. Do you know any reliable cloud storage sites?
Soar with us
and let's all keep the file sharing alive!
That's all for now, but I'll update again soon! Thank you for reading. Feel free to message me (lorchenne) if you need something.
-Mie
random GIF of the week:
Soubusen pair says hi.
By Mie


復活LOVE Single is Out!


Jun sports a funky new haircut for a new project


Arashi is once again awarded



Ohno and Aiba are joined by Jun in a new CM for METS



Waku Waku Gako 2016 Announced


(
Read more...
Collapse
)